The following is a list of books associated with episodes.
Episode Thirty: Epictetus, the Slave Who Became a Stoic Master – Stoic Thinkers Part Four
Epictetus – Discourses and Selected Writings (Including Enchiridion)
We would also like to recommend How To Be a Stoic by Massimo Pigliucci
Episode Twenty Nine: Marcus Aurelius, the Stoic Emperor – Stoic Thinkers Part Three
Marcus Aurelius – Meditations, Gregory Hayes Translation
Marcus Aurelius – Meditations, Robin Waterfield Translation
Episode Twenty Eight: Seneca and the Stoic Life – Stoic Thinkers Part Two
Seneca – Letters from a Stoic
Seneca – On the Shortness of Life
Episode Twenty Five: Philosophers on Consciousness with Guest Jack Symes
Jack Symes – Philosophers on Consciousness: Talking About the Mind
Episode Twenty Two: Our Favorite Philosophy Books
Plato – The Republic
Albert Camus – The Plague
Marcus Aurelius – Meditations
Sarah Bakewell – How to Live: Or A Life of Montaigne in One Question and Twenty Attempts at an Answer
Aristotle – The Nicomachean Ethics
Mary Midgley – What Is Philosophy for?
Lucretius – The Nature of Things
John Kaag – Sick Souls, Healthy Minds: How William James Can Save Your Life
Episode Twenty One: The Eternal Tao
Lao Tzu – Tao Te Ching
Episode Twenty: Introduction to Transcendentalism
Ralph Waldo Emerson – Nature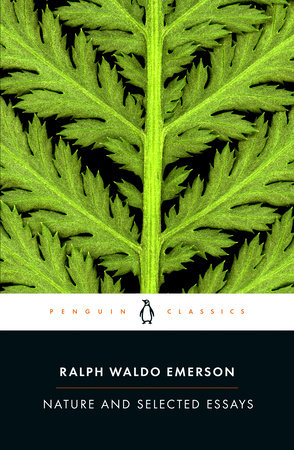 Episode Eighteen: Virtue's Path to Happiness
Aristotle – Nicomedian Ethics
Episode Fourteen – Pragmatism and William James with Guest Jeffrey Howard
Here are some book and articles our guest recommended.
Pragmatism by William James (1907)
"The Fixation of Belief" by Charles Peirce
"How to Make Our Ideas Clear" by Charles Peirce
Pragmatism: A Reader by Louis Menand
The Metaphysical Club by Louis Menand
Sick Souls, Healthy Minds by John Kaag
William James: In the Maelstrom of American Modernism by Robert Richardson
"The American Scholar" by Ralph Waldo Emerson
Pragmatic Fashions by John Stuhr
Episode Thirteen – Kierkegaard, the Father of Existentialism
Soren Kierkegaard – Either/Or
Soren Kierkegaard – Fear and Trembling
Clare Carlisle – Philosopher of the Heart: The Restless Life of Soren Kierkegaard
Episode Eleven – How To Be a Good Friend
Cicero – On the Good Life
Episode Ten – Is the Soul Immortal?
Plato – Phaedo
Episode Nine – The Life and Ideas of Friedrich Nietzsche with Guest Carson Knox
Friedrich Nietzsche – Thus Spoke Zarathustra
Friedrich Nietzsche – The Birth of Tragedy
Episode Eight – Falling Upward – A Spirituality for the Second Half of Life
Richard Rohr – Falling Upward
Episode Seven – What Does it Mean To Die Well?
L. S. Dugdale M.D. – The Lost Art of Dying
Episode Six – Marcus Aurelius and Stoicism
Marcus Aurelius – Meditations